4 Things You Might Not Learn in Driver's Ed
Driver's education courses are designed to teach students how to drive safely and learn the road rules. The methods should prepare them to pass the written and technical driving tests to become licensed drivers.
Even if you nail your tests with flying colors, you still haven't learned a lot. Fortunately, the experience will teach you much. But if you get into an accident, you may find that your driver's education skipped some critical lessons.
Driver's ed was an excellent way to learn how to drive but not do it after an accident. So buckle up. Here are four things you probably didn't understand — but need to know.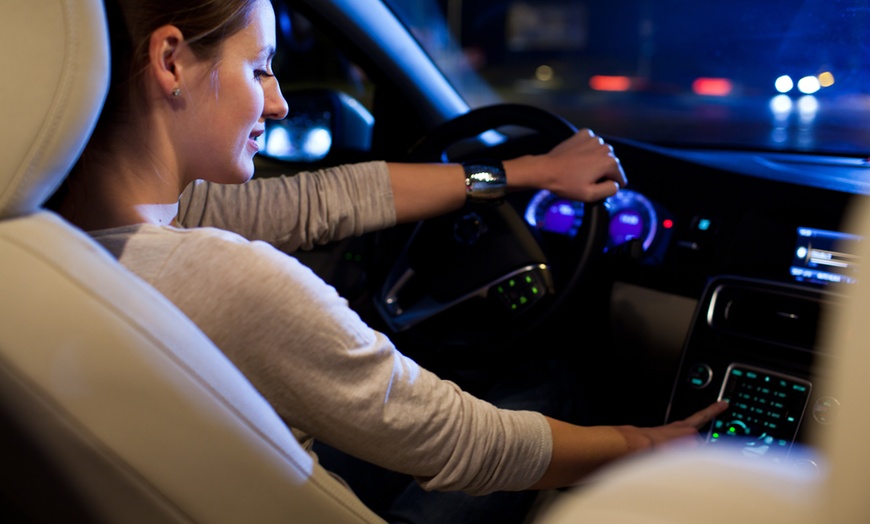 1. If Someone Injured You in a Crash, Call an Attorney
After being in a car accident caused by someone else's negligence, you might not think to call an attorney to represent you. You may believe your injuries don't warrant enough to hold that person responsible. Or you may think you can obtain a settlement from their insurance company.
Especially if you have never been in this situation before, don't try to figure it out alone. Let a personal injury attorney, who has handled claims and lawsuits time and time again, do the work. You pay them nothing unless you receive a settlement, and they front the expenses of your case until you do.
The benefits of hiring an attorney far outweigh what you will pay them. Investigating the accident, negotiating with insurance companies, and valuing your damages fairly are a few of them. Insurance companies often lowball settlement offers, especially when dealing with a victim who doesn't know the score.
Moreover, insurance companies will attempt to decrease the fault of their insureds in trying to blame you. The insurance company and its attorneys will recognize that and negotiate much differently. Rest assured; an experienced attorney will know all the tricks of the trade.
Injuries from an auto accident will throw your life into disarray, whether minor or severe. Let your injury attorney do all the heavy lifting. You sit back and focus on recovering.
2. the No-Fault States Don't Mean No One Was at Fault
Most states are tort states for auto insurance. Under their laws, the at-fault parties are financially responsible for the damages and losses they injure. If you can prove fault, the other driver's auto insurance liability coverage must payout when you file a claim. As a result, many insurance companies try to find ways to claim a denial of liability to minimize the payout.
There are a dozen states that are "no-fault" insurance states. The premise is that it's faster and less expensive for injured people to file claims against their coverage. Personal injury protection (PIP) covers medical expenses, lost wages, and other economic damages.
However, even if you must access your PIP coverage first, it doesn't mean the at-fault driver is off the hook. That driver's insurance is responsible for paying for the damage to your vehicle. Plus, if your injuries are severe or beyond the limits of your PIP coverage, you can hold them accountable.
Insurers don't want to pay liability claims in at-fault states, so imagine how they fight liability claims in no-fault states. The value of hiring a personal injury attorney in a no-fault state may be even more remarkable than in a tort state. Besides establishing fault, you must prove the severity of your injuries and damages to meet the state's standards.
Don't take "no-fault" at face value and find yourself drowning in medical expenses and unable to work. Also, know that PIP does not pay you for pain, suffering, or other non-economic damages. Hold that negligent driver's feet to the fire and make sure they pay up.
3. Insurance Insures You, Not Your Car
A lot of people assume that auto insurance ensures their vehicle. If your car isn't worth much, you may want to spend the least money possible on your insurance. If you do, however, you miss the point.
Auto insurance protects your health and financial well-being, not the cost of fixing or replacing your car. According to State Farm, if a lender doesn't require your car's worth little and you to carry comprehensive and collision coverage, you needn't. Don't skip the liability, medical payments, PIP, uninsured motorist (UM), or underinsured motorist (UIM) coverages.
If you're at fault for an accident, your liability coverage pays for the damage you cause to someone else's property. It also pays for bodily injury claims filed against you. Without this coverage, the other person could obtain a judgment against you to pay the damages out of your pocket.
All but two states mandate minimum liability insurance for every vehicle owner. Even though those minimums aren't very high, not everyone obeys the law. That's why buying medical payments or PIP, UM, and UIM coverage is wise.
If an uninsured motorist injures you, you can file a claim against your UM coverage to cover your medical bills. You can use your UIM coverage if the person has a minimal range and your accounts are higher. You can also claim your medical payments or PIP benefits to help pay those bills regardless of fault.
Don't be caught with inadequate insurance. Remarkably, premiums for additional coverage and higher policy limits cost little more than the minimums. Remember, you're investing in your health and financial future.
4. Even the Most Minor Collisions Can Cause Injuries
You were rear-ended while waiting to make a left turn, and there was minor damage to your car. You exchange information and go about your day. Later that night, the next day, or several days later, the pain begins.
Most people don't realize that even the most minor collisions can cause injuries and sometimes serious ones. The impact caused at even five miles an hour can cause whiplash, soft tissue, and traumatic brain injuries. It is far better to be safe than sorry.
Even if you don't think you were injured in a collision, you should seek immediate medical attention. Emergency physicians know what to look for, what diagnostic tests to order, and what trauma signs to be aware of. Delays in the diagnosis of injuries can cause recovery issues or, in some cases, be deadly.
If someone else were at fault, you would need medical documentation of diagnoses related to the event. Insurance companies relish a significant delay between the accident and a medical diagnosis. That's because they can allege you injured yourself in some other way.
Don't let the pain-masking effect of adrenaline or a "shake-it-off" attitude get in the way of your health. Not everyone will suffer a silent brain bleed, but you never know until you see a doctor. That, after all, is the point of doing so.
Your driver's education course might have taught you how to be a safe and conscientious driver. It didn't prepare you for what you should do when someone else doesn't practice what they learned.
So keep both hands on the wheel if you can't avoid paying for someone else's negligence, at least know how to respond. A little extra course credit may go a long way.