5 Questions to Ask Yourself When in a Divorce Dilemma
It is never easy to take an exit from your long-cherished relationships. It gets even worse when separation from your partner, whom you once called your 'everything.' Getting a divorce is probably the hardest decision an individual might have to make in life. There is an emotional turmoil within oneself and the stress of protecting the children from the outcomes. But divorce seems to be the answer when you consider the pain, sadness, and abuse beyond what you can endure. Even family and friends often encourage this as they operate under the assumption that the quicker you can get out of this anguish, the better it is for your life ahead.
Thus, it is no wonder most couples begin the process unprepared and rush to leave the marriage without even evaluating their feelings. This causes marriages to end prematurely and divorces to become competitive games and get tangled up in lengthy court cases. Obtaining a divorce is a critical decision. Moreover, there is nothing known as a 'quick divorce.' It is a legal process that can often take years to resolve and leave you with scars that last a lifetime. Here are five questions you need to ask yourself before you make your final move:
Why do I need a divorce?
Before opting for divorce, you must sit alone and think about what has gotten you to the point where you see divorce as the only choice. Is it that you both don't feel connected anymore? Is it family conflicts? Is your partner cheating on you?
Do I have any other options?
Besides divorce, living apart is a practical arrangement that can work successfully for you and your spouse. You can both choose to live separately while still committed to a relationship. Sometimes being apart helps you diffuse the ego conflicts and change the dynamics of your marriage.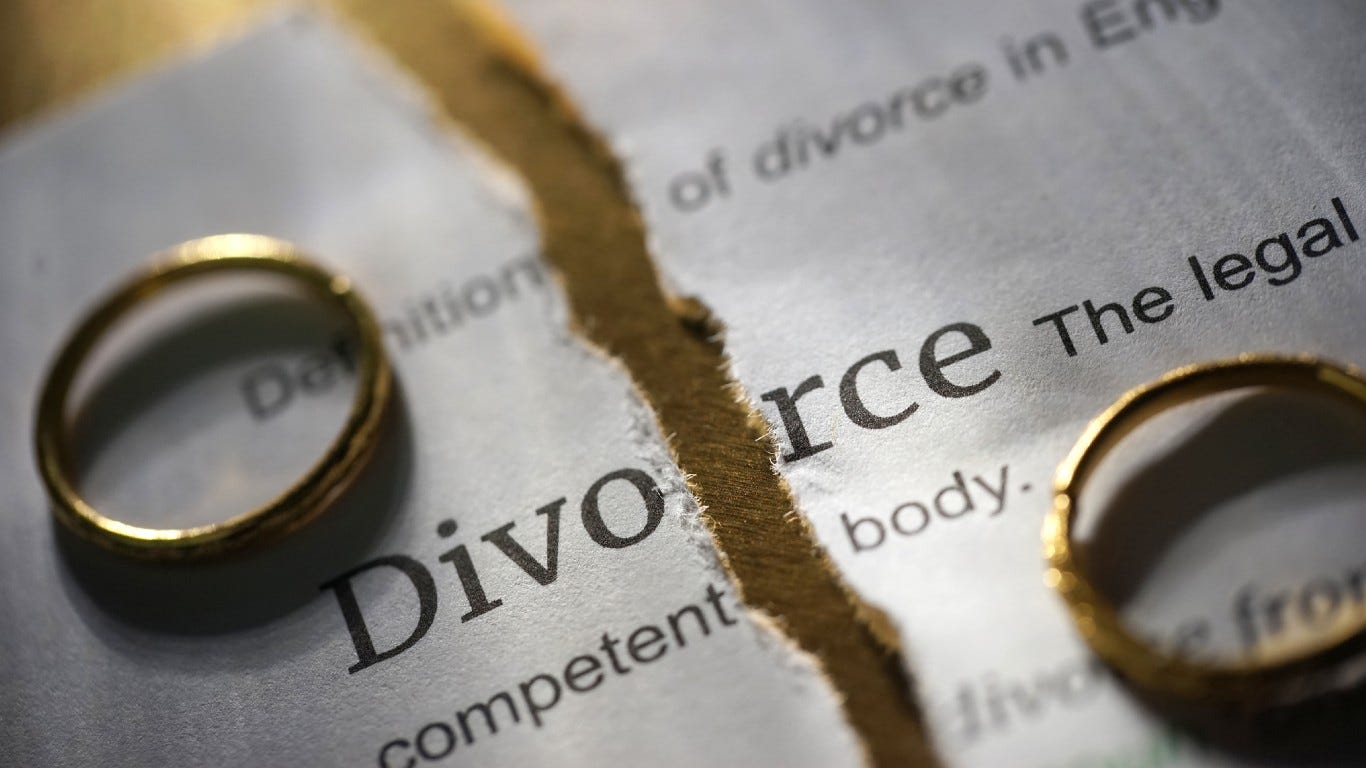 What has been my contribution to fixing the issues?
Divorce may seem to be a fast solution to all your marital problems. However, you must pause and evaluate if it is the right step for you both. At times, it is anger and impatience that makes a person hasten the decision. So, you need to self-inspect if you tried your best to sustain the relationship.
How will this impact our children?
Having children complicates things more. However, if you and your partner are mature enough, tackling them amidst this rough situation becomes smooth. Even if you cannot be happy husband and wife together, you can be satisfied guardians to save their integrity.
Do I have the required support?
Going through a divorce is a huge emotional and financial torture that might continue for months. But with the support of people around, it feels like you can withstand any storm. So, look for support systems that may include family, friends, sufficient bank balance, a good psychotherapist, and an experienced legal team.