Smart Upgrades For Your House Exterior
First impressions last, and you don't want people to think badly of your home. This is where the right upgrades can do a lot. Besides boosting curb appeal, some exterior improvements make a living in your home more comfortable. Here are a few of them that you should seriously consider.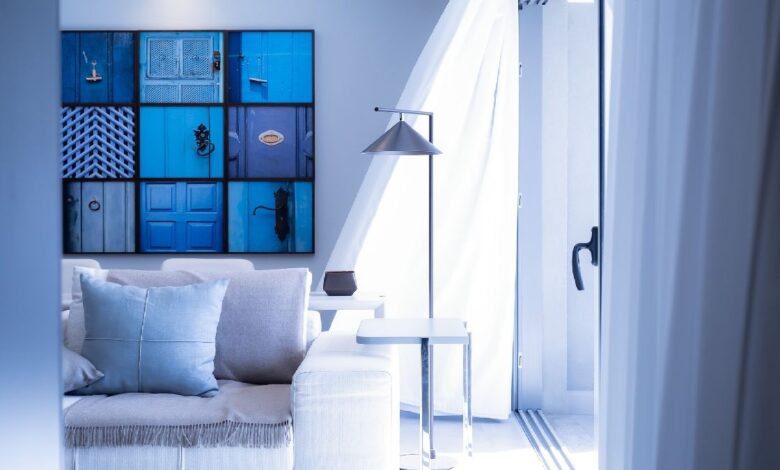 Add A Canopy
While feeling the sunshine down on your face is great, it can also be irritating. This is especially if you don't want to have a relaxing summer. The best way to avoid the harsh sunlight outdoors is by providing shade. You can do this by installing your canopy. There are several places to place one.
Right above your front door makes it perfect so guests won't have to sweat before you let them in. It can also emphasize your door's looks so that it becomes a focus. Another place to have a canopy is for your patio. It doesn't even have to be that fancy. You can set up a fabric canopy if you want something temporary. A more permanent shelter will require suitable support to stay up.
Change The Windows
Another exciting upgrade would be to the windows of your home. Modern residential windows have a lot of features that older windows don't have. For one, some windows are dual or triple-planed. They have argon in between those spaces that can prevent heat transfer and lower UV rays coming in. This makes it an excellent investment for keeping your belongings safe while keeping the temperature in your home stable. Also, some modern windows can reduce the noise, making your rooms more relaxing.
Lay Down A New Walkway
The walkways in front of your home and around it are meant for decades of use. But exposure to the elements can do a lot of damage to them. Additionally, you might want something that looks a lot better. This is where installing a new walkway comes in. You might want one in a different style or with no cracks. The main reason for upgrading your walkway is to make it look better. Using new materials will improve its looks and give visitors an excellent first impression of your house.
Install Some Outdoor Lighting
Another nice improvement to a home is adding or changing the outdoor lighting. Your home at night looks very different, mainly because of the lack of illumination. A nice change would be installing LED lights so people can see your home at night. Position them right, and you can have several additional perks. For example, it would be much safer to move around at night. You won't be stumbling around when you arrive from a late party or something similar. Additionally, good lighting frightens away thieves from entering your property.
Put Up A New Siding
The exterior of your house can significantly improve with better siding. While many homeowners might think that covering the exterior faults of their home with a fresh coat of paint, a better option would be to get new sidings. There are several options available depending on your budget. Vinyl siding is very affordable. It is also very lightweight and durable. Maintenance is also simple.
Thanks to the vinyl, you can hose it down to clean it. Installing a brick veneer might be a good idea for those with bigger budgets. While your house might not have been initially made of brick, the thin veneer gives it the illusion of being built of the material. It is rugged and maintenance-free, though you have to be careful about the weight.
Get A New Roof
A new roof can completely give your home a new look. Most homes have the traditional asphalt shingles as their roof, but you can do better than that. For example, you might want to consider slate tiles for a durable material that looks good. Immune to fire and very waterproof, this can make your home much tougher. However, it can be expensive and heavy for your house's structure. For a more modern approach, you can also consider solar tiles. These can generate power for your home while also giving your home a distinct look.
A lot of these home improvements can be expensive. But you shouldn't think of them as a waste. It is better to consider them as investments in the future. When you install them, you can expect increased value for your property and savings on maintenance. Consider the best fit for your house and make the right changes to get the desired results.