Why Buying a House This Year is the Best Decision You Can Make
Everything in life is uncertain, but especially now with the ongoing health crisis due to COVID-19. Though vaccination rollouts have already been handed throughout the different parts of the world, the pandemic continues to threaten the economy.
Given this, a lot of young professionals do not see the value of investing in real estate right now. For an untrained eye, buying a house does not seem like a wise move. After all, there are plenty of other pressing needs that have to be addressed like medical care, emergency funds, and monthly groceries and bills.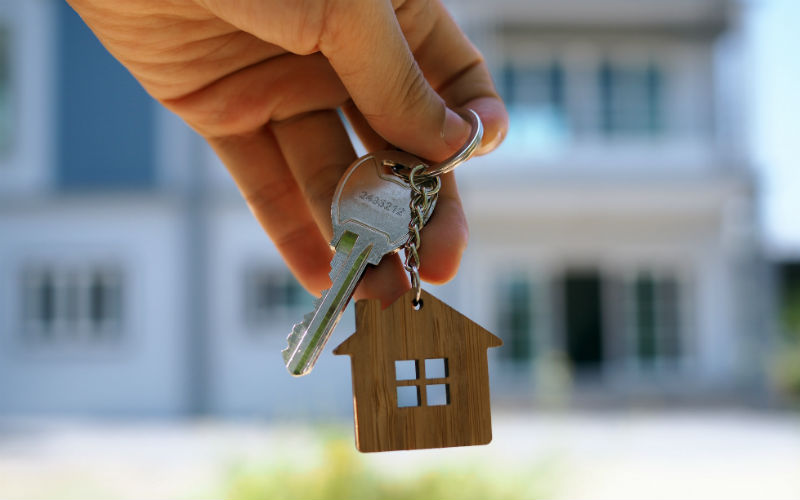 Nonetheless, as we are months deep already in 2021, here are some good reasons why you should join the housing market and land your dream home.
In fact, 3 in 10 millennials reported the COVID-19 pandemic pushed them to house hunt earlier than they intended. Mortgage rates at their historic lows and the chance to save up more are just a few of the reasons buying a house could be your next best move in 2021.
1. Mortgage Rates are at an All-Time Low
The drastic economic impact of the COVID-19 pandemic caused mortgage rates to spiral down at their lowest since the 70s. Any savvy investor knows that given this scenario, it is the most opportune time to purchase a real estate property.
Even with stimulus checks and businesses returning to their usual operations, mortgage rates remain to be at their lowest in the foreseeable future.
Low mortgage rates, means lower home loan interest repayments. Prospective homebuyers could then allocate the extra amount on other necessary investments such as healthcare, retirement, and emergency savings.
Rather than continually pay rent, check with the best mortgage loan lender in town to see if you are qualified to get a home loan. You are a few steps closer to finally owning your house.
2. Good Options Available on the Market
During the onset of the COVID-19 pandemic, the real estate market was at a standstill. Housing demands significantly dropped since the 2007 housing crisis. Typically, it is during spring-summer months that the demand for housing is high.
Nonetheless, the market was eventually able to pick up, mainly due to the historic low mortgage rates.
It is interesting to note though that although listings have been limited during the past few months, the demand for housing remains high. People simply just want to buy houses this time.
Despite the limited housing supply, you can still find plenty of good housing options in the market. Experts also predict that any time soon, the housing supply will increase to match the demands of the buyers.
3. Real Estate Is Always a Safe Investment
Real estate properties are among the timeless investment options any seasoned investor would agree. For one, real estate properties only appreciate with time. The longer you hold on to your real estate property, the more money you are likely to make out of it.
Secondly, a lot of millennials actually are willing to purchase fixer-upper houses as their first homes. With the right renovation and repair, you can transform your real estate property into something more of high value than it is today.
Furthermore, one can enjoy certain tax benefits and exemptions when owning real properties.
4. Real Estate Agents Ready to Share Their Expertise
The COVID-19 pandemic has indeed changed even the real estate market landscape. Nonetheless, real estate agents are quick to adopt in order to meet the needs and demands of their clients while continually hitting their targeted quotas.
During these difficult times, brokers are readily willing to help hopeful real estate buyers land the best deals in the market. It is not all about hitting quotas, agents are compassionate in building their relationships with existing clients. And it is for a good reason.
Having a good reputation of being a real estate broker means your clients are more likely to recommend your service to others.
Apart from those above-mentioned factors why buying a real estate property is a must-go amid the COVID-19 pandemic, keep in mind to consider other elements for you to properly weigh your choices.
The number one consideration you must contemplate in buying a house is your finances. If you are one of the many whose employment status was affected by the pandemic, perhaps buying a house might not be the right call this time.
On the other hand, if you are still employed, check first if your current employment is threatened by this ongoing health concern. We would never know. Most importantly, check your credit score. It plays a huge part in landing the best mortgage deal to finance your housing dream.