A Guide to Navigating the Hustle & Bustle of JFK International Airport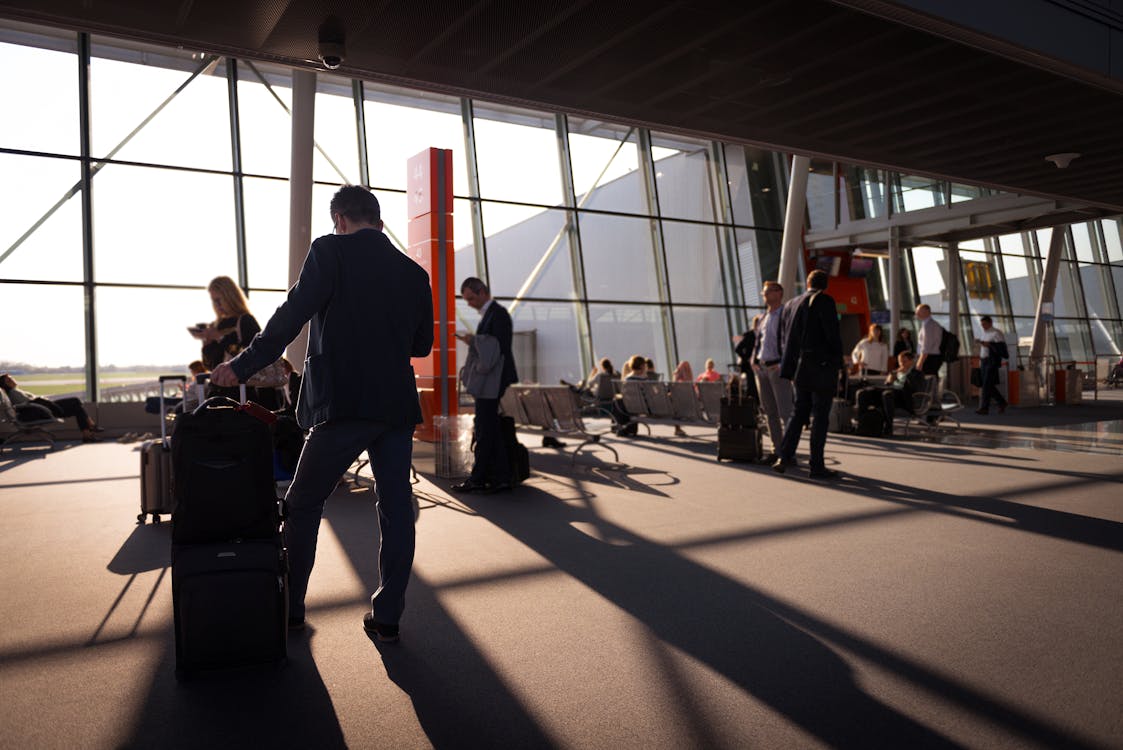 John F. Kennedy International Airport, or JFK, is one of the busiest and most iconic airports in the world. Situated in the vibrant city of New York, JFK welcomes travelers from across the globe, offering a gateway to endless possibilities. But with its size and bustling atmosphere, navigating JFK can be a daunting task. Whether you're a first-time visitor or a frequent flyer, this guide is designed to help you navigate the hustle and bustle of JFK with confidence and ease. Here are five tips to ensure your journey through this major international hub is as smooth and stress-free as possible. From navigating terminals to managing security lines and finding the best places to relax, read on to make your JFK experience a breeze.
1. Familiarize Yourself with Terminal Layout
JFK consists of multiple terminals, each serving different airlines and destinations. Before your trip on a charter jet to NYC, take the time to familiarize yourself with the airport's layout. While there are free AirTrain services that connect all terminals, it's helpful to know where your flight is departing from to save time and stress. Terminal 4, for example, is one of the largest and busiest, serving a wide range of international flights. Terminal 5 is home to JetBlue, while Terminal 8 houses American Airlines. Depending on your destination, you'll need to navigate these terminals, so make sure you have a clear plan in place. To ease your journey further, JFK offers interactive maps and directories throughout the airport, so you can confidently find your way to your gate or connecting flight.
2. Plan for Security and Customs
Security and customs procedures are a standard part of international travel, and JFK is no exception. To minimize waiting times and ensure a smooth transition through these processes, plan ahead. Pack your carry-on bags thoughtfully, ensuring that you meet TSA guidelines. Liquids should be in 3.4-ounce containers or smaller and placed in a clear, quart-sized, resealable bag. Laptops, tablets, and large electronic devices should be easily accessible for security checks. For international travelers, have your passport, visa, and necessary documentation ready. JFK's customs and immigration facilities are efficient but can become crowded during peak hours, so be patient and follow the guidance of airport staff. It's also wise to check any specific customs regulations for your destination country in advance, as this can save you time upon arrival.
3. Utilize the AirTrain and Shuttle Services
JFK offers excellent transportation options to move passengers between terminals and parking areas. The AirTrain is a monorail system that connects all terminals and parking lots. It's free to use and operates 24/7, making it a convenient way to transfer between terminals without the need to go through security again. In addition to the AirTrain, there are shuttle bus services that can take you to various parts of the airport. These services are especially helpful if you have a tight connection between flights or need to reach a particular terminal. By utilizing these airport services, you can save time and reduce stress when navigating the expansive JFK complex.
4. Find Comfort and Relaxation Zones
JFK recognizes the importance of traveler comfort, and you'll find a range of amenities and relaxation zones throughout the airport. Look for comfortable seating areas, charging stations, and even designated napping areas. Some terminals, like Terminal 5, have elegant lounges where you can relax and enjoy complimentary snacks, beverages, and Wi-Fi if you have access. For a truly rejuvenating experience, you can book access to airport lounges, which provide even more amenities, including showers, workspaces, and premium dining options. Taking the time to relax and recharge during a layover can make your journey more enjoyable and less stressful.
5. Explore Dining and Shopping Options
JFK offers a diverse selection of dining and shopping options, allowing you to make the most of your time while waiting for your flight. In Terminal 4, for example, you'll find a wide range of restaurants serving international cuisine, from Italian to Asian. Whether you're looking for a quick coffee or a gourmet meal, JFK has you covered. Shopping enthusiasts will appreciate the duty-free and luxury brand stores throughout the airport, offering everything from fashion and jewelry to electronics and souvenirs. Take the opportunity to explore the retail outlets, and perhaps find that perfect gift or keepsake to remember your journey.
Final Thoughts
JFK International Airport is an extremely busy airport. However, with careful planning and an understanding of its layout and services, you can navigate it successfully. From familiarizing yourself with terminal layouts to planning for security and customs, utilizing transportation services, finding relaxation zones, and exploring dining and shopping options, this guide will help you make the most of your JFK experience. By taking these tips to heart, you can minimize stress and maximize your enjoyment during your travels through this iconic New York airport. Remember that JFK is not just a gateway but a destination in itself, offering a blend of cultural diversity and vibrant experiences that make your journey all the more memorable.