A Homeowner's Guide to Finishing an Attic Space
Attic conversions are among the most popular home improvement projects nowadays. Converting your attic can give you more living space, boost your home's value, and provide you with more storage solutions. This project is also ideal for homeowners who want to take advantage of their neighborhood's stunning views while increasing the entire house's energy efficiency.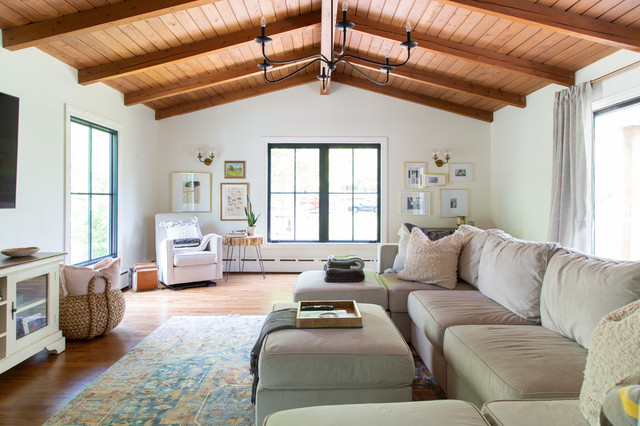 You can turn your old attic into a new study or home office area, an additional bedroom, a playroom, and so much more. But before you get excited about starting the attic conversion, we suggest that you first take note of the tips in our today's guide.
1. Safety and codes
There are different practices or norms that you can use as a guide to finish your attic. First off, it's crucial to have a professional contractor or engineer look at your space. Such experts can inspect if the framing and foundation of the house can support the additional load the project might put off. Some codes require at least half of the space to be as high as seven feet, with a minimum of 70 square feet and seven feet wide.
Talk to a local building official or contractor about what requirements will apply to your chosen conversion. Moreover, you'd also want to account for the attic's access. For instance, you can consider a switchback layout for a staircase, ideal for fitting in spots when a straight run won't.
2. Waterproofing
Moist infiltration can ruin not only your attic space but also your entire home. Attics are familiar sources of moisture problems, which is it's imperative to waterproof them properly. This will require you to find potential or existing leaks then repair and seal them, stopping water from entering your living space. Look for mildew or mold stains on your ceilings or roofing panels.
If you find any sign of moisture in the attic, you can either apply a waterproofing compound or get a dehumidifier to solve the issue. You'd also want to expect your plumbing pipes for leaks to prevent mildew and mold from forming and ruining your insulation. You can use a foam pipe wrap to insulate the pipes and protect your insulation as well.
3. Ventilation
Of course, you'll need to plan for the ventilation of the attic space if you want to make it habitable and comfortable. Generally, there are two major types of vents: the hot air exhaust vents (the one that allows hot air to escape) and the intake vents (the ones responsible for allowing the cool air to enter the room). Proper ventilation is not only ideal for saving energy; it can also affect the performance of your air-conditioning system. It helps your AC to perform better, leaving the attic space more comfortable to stay at.
If your AC still finds it hard to work efficiently despite having the vents call on a local AC contractor to inspect or repair it. Or, you can readily get them to check your AC even before setting up your ducts to avoid the hassle. Most of these experts are also knowledgeable about the cooling and heating requirements of a room so that you can conveniently ask them related questions.
4. Roof framing
The framing of your attic's roof is necessary both for aesthetic, purpose, and insulation. For instance, if you want to convert the loft into an extra living area, you can use special trussers or rafters to create more open space under the roof's peak. Traditional trussers have webbing or supports that make them not that ideal for an available space attic conversion. The problem is, you'll need to rebuild your roof if you have this type of framing. They can't be easily altered or cut off when you want to, or you'll be messing up the roof's structure.
Another factor to consider is the insulation space on your framing. Depending on your region or state, there are building code requirements regarding the depth for insulation that trussers or rafters should provide. Check with your local building authority for the building guidelines. In general, you can increase your roof framing's depth to accommodate proper insulation without significant structural changes. However, doing so can sacrifice your headroom.
Finishing an attic is serious work that requires money, time, and a lot of effort. But by considering the factors on this list, you can quickly start converting your attic without much hassle. Don't hesitate to hire a professional contractor to guarantee the quality and success of the project. Be creative, follow the tips, and start creating a new functional space for your family today.