How to Find the Best Mechanic for Inspections & Repairs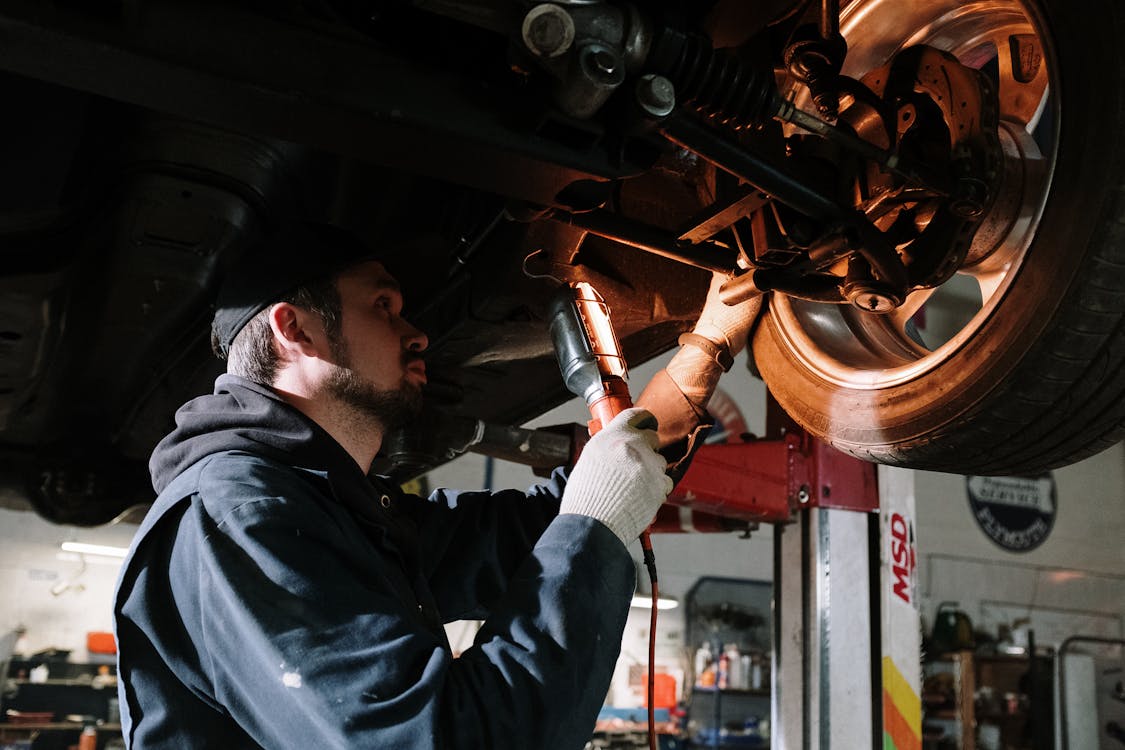 When it comes to maintaining your vehicle's health and ensuring it runs smoothly on the road, finding the best mechanic for inspections and repairs is crucial. Whether you need a routine check-up, an oil change, or a major repair, a skilled and trustworthy mechanic can make all the difference. However, with so many options available, how do you go about finding the right one? In this guide, you'll be walked through the steps to help you locate a mechanic near you, who can provide top-notch services and keep your car in excellent shape.
Why Choosing the Right Mechanic Matters
Your vehicle is one of your most significant investments, and its reliability is essential for your daily life. Regular maintenance and timely repairs are essential to ensure your car's longevity and safety on the road. A reputable mechanic not only performs these tasks efficiently but also provides you with peace of mind. Here are some reasons why choosing the right mechanic is crucial:
Quality of Service: A skilled mechanic can diagnose and fix issues correctly the first time, preventing unnecessary return visits and expenses in the future.
Cost Savings: The right mechanic will provide transparent pricing and recommend only necessary repairs, helping you avoid overpaying or falling victim to unnecessary upsells.
Timeliness: A reliable mechanic will complete repairs and maintenance tasks promptly, minimizing downtime for your vehicle, which is important to keep you on the road.
Safety: Trustworthy mechanics prioritize your safety, ensuring your car is in optimal condition, which is especially important in Austin's bustling traffic.
Longevity: Regular maintenance and quality repairs can extend the life of your vehicle, saving you money in the long run, which is important for many people.
Now that we understand why finding the right mechanic is essential, let's delve into the steps to help you locate one.
Step 1. Ask for Recommendations
Start your search by seeking recommendations from friends, family, and colleagues who live in your area. Their experiences with local mechanics can provide valuable insights. Ask about the quality of service, pricing, and overall satisfaction with the mechanic they've used. Word-of-mouth recommendations are often a reliable way to find a trustworthy mechanic near you. Additionally, you should consider joining local online forums or social media groups related to automotive enthusiasts in Austin. These communities can be a valuable resource for gathering recommendations and reviews from people who have had similar car issues.
Step 2. Check Online Reviews
In this digital age, online reviews play a significant role in decision-making. Websites like Google, Yelp, and Angie's List provide platforms for customers to share their experiences with local businesses, including mechanics. If you live in Austin, TX, for example, search "reputable mechanics near me in Austin, TX", and read through the reviews and ratings provided by previous customers to get a better understanding of their work ethic. You should also pay attention to recurring themes in the reviews, such as excellent customer service, honesty, and fair pricing. Keep in mind that no mechanic will have a perfect record, but the overall sentiment from reviewers should give you a good idea of what to expect.
Step 3. Verify Certifications and Credentials
Once you have a list of potential mechanics, it's essential to verify their certifications and credentials. Look for mechanics who are ASE (Automotive Service Excellence) certified, as this certification demonstrates a high level of expertise and competence in automotive repair and maintenance. You can also check if the mechanic is affiliated with professional organizations like the Automotive Service Association (ASA) or the Better Business Bureau (BBB). Membership in these organizations can indicate a commitment to ethical business practices, which can help you determine the dedication they have for their work.
Step 4. Visit the Mechanic's Facility
Before committing to any mechanic, take the time to visit their facility in person. A well-organized and clean shop is a good sign of professionalism and attention to detail. Speak with the staff to gauge their knowledge and customer service. Ask about the types of services they offer, their pricing structure, and their warranty policies to ensure they meet your needs. A reputable mechanic should be transparent about their services and provide written estimates before starting any work on your vehicle.
Step 5. Get Multiple Quotes
To ensure you're getting the best value for your money, obtain quotes from multiple mechanics before making your final selection. You should provide each mechanic with a clear description of the issue or the type of service you need. Then, you will want to compare the quotes, taking into account the scope of work, parts, and labor costs. Remember that the cheapest option isn't always the best. Consider the reputation of the mechanic, their certifications, and the quality of their work when making your decision.
Step 6. Ask About Warranties and Guarantees
A mechanic who stands behind their work will typically offer warranties or guarantees on the repairs they perform. Inquire about the warranty terms and conditions before authorizing any repairs. This not only provides you with peace of mind but also ensures that you can return if any issues arise after the service is completed.
Step 7. Trust Your Instincts
Ultimately, trust your instincts when choosing a mechanic. If something doesn't feel right or you have doubts about a particular mechanic, it's okay to explore other options. Building a trusting relationship with your mechanic is vital, so choose one with whom you feel comfortable and confident.
Insights and Takeaways
Finding the best mechanic for inspections and repairs near you is essential to keep your vehicle running smoothly and safely. By following these steps, including asking for recommendations, checking online reviews, verifying certifications, visiting the facility, getting multiple quotes, and asking about warranties, you can make an informed decision. Remember that a reputable mechanic will prioritize your safety and provide quality service while being transparent about pricing and repair recommendations.