Your Office Relocation Checklist: Make Sure You Have Everything You Need
When you're moving your office, there are many things to consider, and the amount of work involved can be overwhelming if you aren't prepared. But you can take some simple steps to move from your current location to your new one as painlessly as possible to get back to business as usual.
When you move from one office to another, it's essential to regard more than just the physical relocation of your desks and other furnishings. After all, an office relocation impacts the productivity of your entire team and the efficiency of your operations. When moving to a new office, these five tips will help ensure the transition goes smoothly so you can get back to business quickly.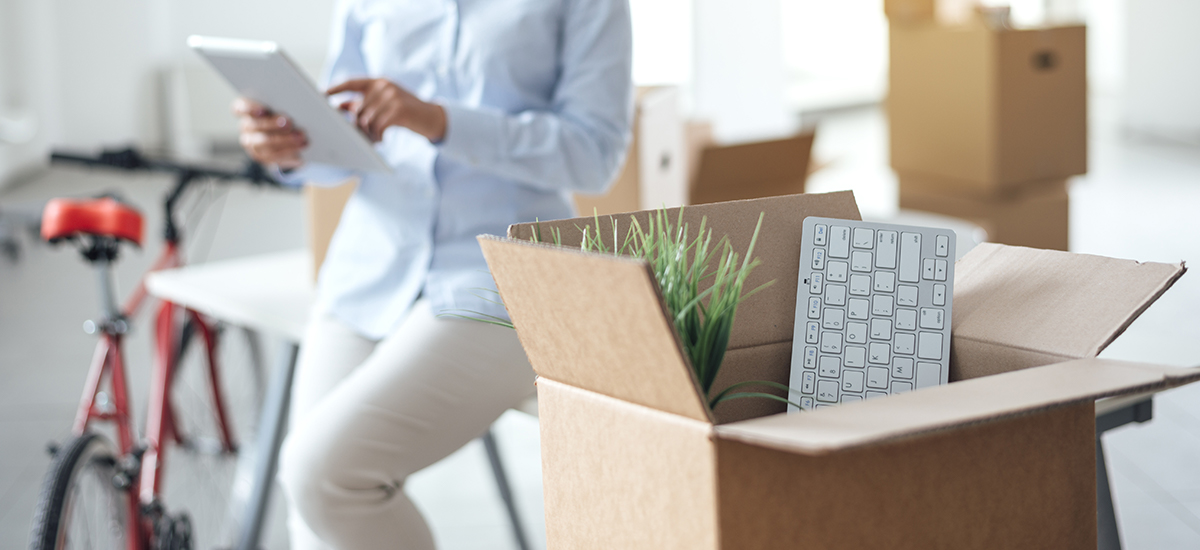 Take Stock of Your Office Supplies
Gather every supply you'll need for your new space and make an inventory. Be sure to include sticky notes, pens, paper clips, folders, and other essential supplies. Create a second list with more advanced office equipment like large printers, fax machines, and conference room equipment. You may not want to haul that printer up three flights of stairs; check if there's room in your new building for it or have it picked up by someone else.
Gather Together Important Documents
The first thing you need to do when you're starting your move is to prepare a list of your essential documents. When you look around your office, list everything that belongs to you, such as personal papers and materials, tools, electronics, etc. Also, note down anything that belongs to anyone else in your company.
Consider Technology Needs
When relocating an office, one of your priorities is understanding what technology you'll need at your new location. Technology expenses don't end with computers and phones. Consider software, printers, copiers, fax machines, scanners, mailing services, and more. Even if you only occasionally use these items, buying them ahead of time makes sense rather than trying to rush around town looking for deals on a moving day. Take inventory early so that there are no surprises later.
Get Organized at Home First
Clear off your desk and bookshelves at home and decide what's worth keeping. If you have plenty of time, start packing ahead, but don't throw away anything until you know it isn't coming with you. Remember, an organized office makes for a methodical mind.
Determine the Best Moving Method for You
With so many options for moving, you can pick one that works best for your needs. Local movers near you can handle heavy moves for far less than what a traditional mover would charge. They are also great if you're short on time and don't have employees to take time off to help with move day. This method could better suit your needs depending on how much stuff you have and how long it will take you.
Backup Data and Files
Protecting your data is critical. Plan on bringing a portable hard drive, and ensure every computer in your office has its backup. While you're at it, ensure employees have stored their data (pictures, music, etc.) on their computers or external hard drives. Do not put all your files in one place–that's how you lose everything!
Fill Up the Paperwork for Your New Office Address
Don't forget to inform your bank, insurance, and credit card companies that you have a new address. Changing all of these documents takes time, so you'll want to start immediately. With our easy-to-use form, you can also easily find a professional moving company in your area. Just enter your zip code and get connected with top-rated pros! This can help ensure you don't miss any deadlines or requirements for your records.
Decide What to Do With Old Equipment
If you're moving to a small business, it might not be worth investing in new office furniture. But if you're moving offices, you may need to do some big-ticket purchasing. Donate computers and other outdated or outdated devices for your needs, and sell your filing cabinets, copiers, and other equipment online.
When in doubt about whether something should go or stay, ask yourself whether someone else could use what you have on hand—and if they could use it better than you can. No matter what type of business you run, re-purposing resources saves money and gives others a chance to benefit from your hard work.
The move is inevitable. Either you're moving your office out of convenience or being forced to because of growth, acquisition, or another reason entirely. Whatever your reason for relocating, one thing remains certain: The process will be much easier with a solid plan and organized relocation checklist. You have a company to run, so try not to let it stress you out if you can help it.