First Places You Must Visit When the Pandemic Ends
The pandemic had all of us isolated in our respective residences. Lest we put ourselves and others at risk, we strictly followed social distancing measures recommended by authorities. We worked or studied from home. Bought groceries or shopped from home. Entertain ourselves from home. After over a year, the whole situation's getting old.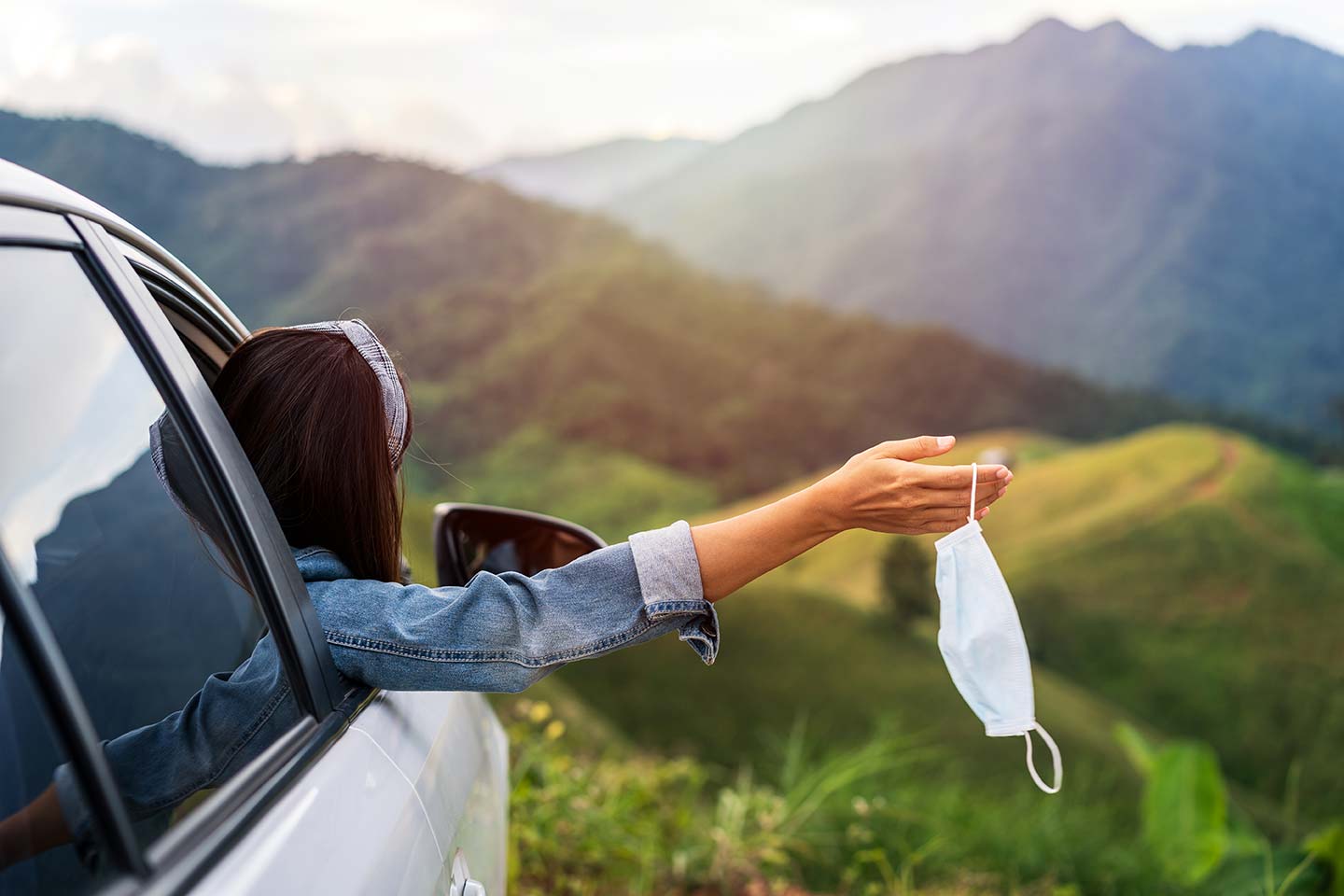 Thankfully, the end is almost near. Vaccine rollout is in full blast, and we'll achieve herd immunity sooner. Come then, we're free to venture outside our doors again without feeling like our mortality's in danger, or we're some discreet harbinger of death. Come that time, you might want to visit the following places first.
Place of worship
You believe in a supreme being. But you also believe in science. And you know your God does not want you to succumb to an avoidable illness. So you skipped going to your place of worship the past year and prayed at home instead. Once the pandemic is over, visit your church, mosque, temple, or synagogue first. Thank the one above for letting you and your loved ones survive a pandemic.
Bars
You used to party every weekend back in the old normal. Or maybe you used to spend your Friday or Saturday nights at home, Netflix and chilling. Either way, visit a bar or two once it's safe. If you're a party animal, you probably missed it so badly. If you're the opposite, charge it to experience.
Dentist's office
Ideally, we visit the dentist twice a year. But that's impossible for the past 12 months or more. Your dental health probably suffered even when you tried to compensate for the lack of a dentist visit by brushing more frequently than recommended. Soon you'll be able to see your orthodontist. Get your teeth professionally cleaned. Has other work been done if necessary? Splurge on your chompers.
Skincare Clinic
Skin health is another self-improvement aspect you've likely neglected for the past year. Sure, you followed a strict skincare regimen at home. But if you have sensitive skin that needs regular professional intervention, that probably didn't suffice. When it's safe to go outside, visit your dermatologist and check your skin. Undergo essential procedures you've missed. Splurge on your pores.
Gym
You have been following fitness influencers on YouTube. You've learned to appreciate workout routines you can do at home sans equipment. But you miss being in a gym, surrounded by fitness tools and many muscles. Those things encourage you to push your body's limits. At the gym, you sweat more. You lose more pounds and gain more muscle mass. Soon you're free to exhaust your gym membership again.
Train station
Back in the old normal, you had probably grown to detest riding the train. However, you likely missed the overflowing humanity in train stations in the past months. People rush in and out en route to where they need to be. They all have their own stories. And so do you. And you want to be part of that communal narrative once again.
Public park
When was the last time you picnicked with friends or family? Maybe with a significant other? It's impossible amid the pandemic. But it will soon be over. So plan an afternoon picnic in your favorite public park. Bring all the goodies. See life unfold before your eyes. Go home inspired to continue living.
Mall
You've been shopping online. You've returned so many clothes that did not fit you. Yes, you helped e-commerce's exponential growth in the past year. While we're sure you won't abandon your penchant for online shopping anytime soon, we know you'll be driving to the mall once it's no longer a potential death sentence to do so.
You deserve a pat on the back if you follow safety protocols for curbing the spread of COVID-19. That means you're a responsible citizen who looks after everyone's welfare. But once herd immunity comes around, you must let go of your fears and anxieties and go out.
You have been isolated long enough and need to be amid the familiarity of the places you used to visit. It would help if you were around people outside your immediate family. It'll be great for your mental health. Plus, it'll be so much fun.
So start getting your closet in order. You want to have the best OOTDs once you're free to roam around your town or city. If you still want to be careful, you can wear a mask.