How to Choose the Right Bathroom Vanity
If you're remodeling or renovating your bathroom, choosing the right fixtures and vanity might confuse you. Selecting the perfect bathroom vanity makes a big difference in your bathroom remodel. If you pick the right vanity, it can completely revamp a space without requiring a full remodel.
A bathroom is usually the smallest area of the home, so you must design it carefully to maintain its aesthetic appeal and functionality. Of all the bathroom fixtures, your vanity can make or break the whole bathroom's appearance. Therefore, before you hire an expert and begin the demolition work, you need to evaluate your needs and choose the right kind of vanity to create a cohesive bathroom. This post has listed some amazing tips to help you select a new vanity that fits your space, style, and individual needs. With the help of the following information, you can pick a perfect bathroom vanity based on your unique requirements.
Consider Bathroom Size and Obstacles
Ideally, you should begin this task by measuring the size of your bathroom to find out what size will be the best fit for you. The standard widths for vanity cabinets are 24″, 30″, 36″, 48″, and 60″, but you may also get more size options to match your specific needs. Once you find the right size, look for potential obstacles in your bathroom. The place where you put your vanity should be free of obstructions, such as inwards swinging doors that may hit the vanity. Also, you should choose a location that doesn't restrict your bathroom traffic. There must be sufficient clearance around the opening doors, shower stalls, and drawers.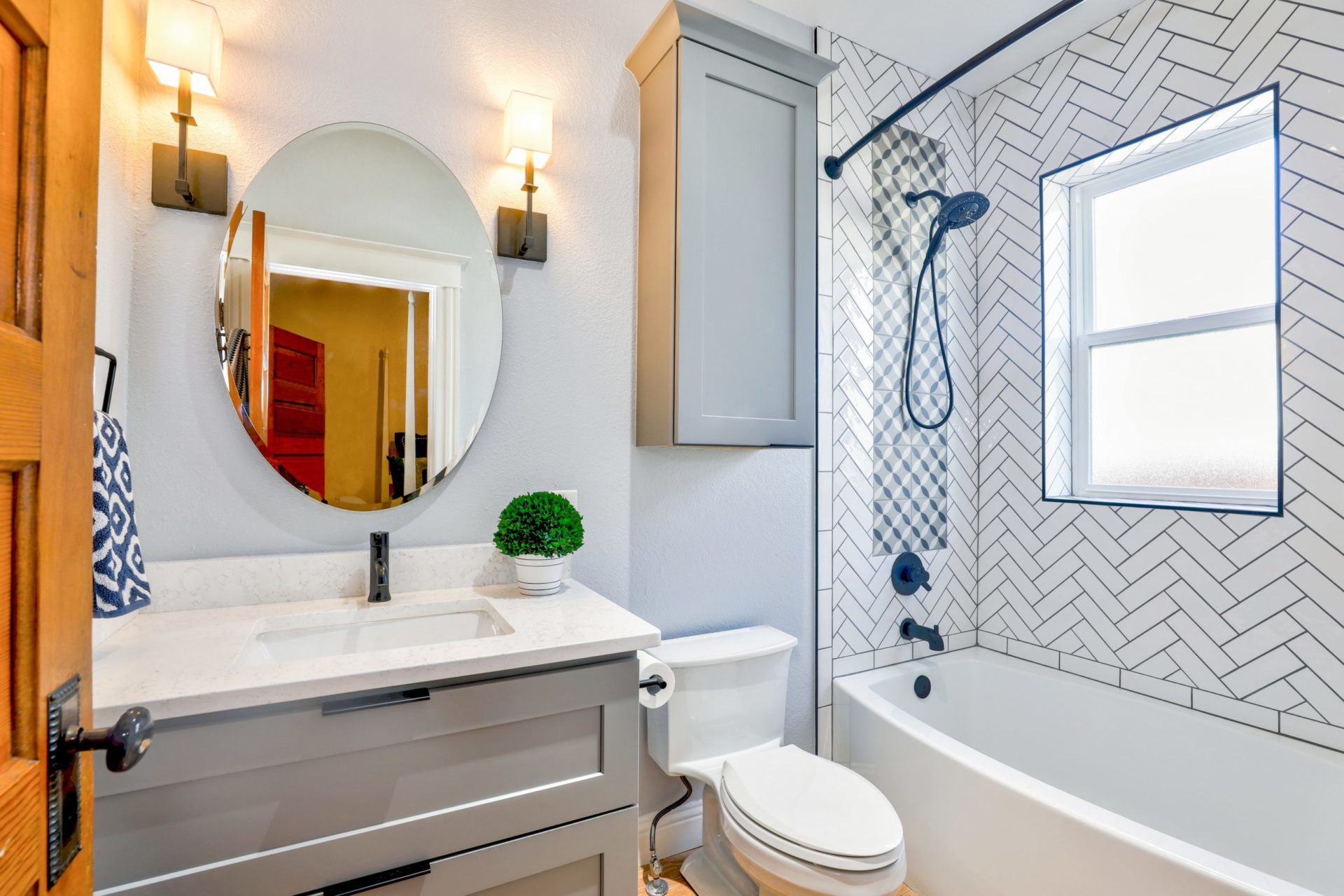 Choose the Sink Style
When shopping for bathroom vanities, you may feel overwhelmed by the variety of sink styles. The common sinks are vessel bowls, drop-in, undermount, and integrated sinks. While selecting the sink, you should consider the size, depth, shape, and style. If you want a seamless top, you should buy an undermount sink. On the other hand, the vessel sink is placed on top of the counter and gives a stylish look. The integrated sinks are incorporated with the countertops to form a continuous surface. Another popular style is the pedestal sink, mounted on a solid pedestal.
Take a look at Your Plumbing.
The location of your vanity largely depends on the site of your existing plumbing. If you're remodeling your bathroom, changing your plumbing may cost you more time and money. So, if you don't want to disturb your existing plumbing, you may choose a floor-mounted vanity that can use your plumbing layout. The freestanding vanities require minimal alterations to the current structure, while a wall-mounted vanity would require moving the plumbing hookups for your sink.
Consider Functionality
It is tempting to choose the most beautiful vanity for your bathroom. Looks matter when selecting the vanity, but it should not be the only deciding factor. It would help to consider your needs, such as whether you need more storage options or want easy maintenance. Also, you should view the number of sinks you'll need. If you have a big family, two sinks might ease the morning traffic.
However, two sinks will reduce the countertop space if you require more surface space. If you need more storage, freestanding vanities can provide more storage than wall-mounted. Moreover, you should also pick the right material that can hold up against water and moisture. Consider the pros and cons of different materials such as wood veneers, laminate, and thermofoil to choose the one that can handle the wear and tear best and look great.